| | |
| --- | --- |
| | IT'S NOT ONLY ABOUT WHAT IT IS BUT WHAT IT WAS |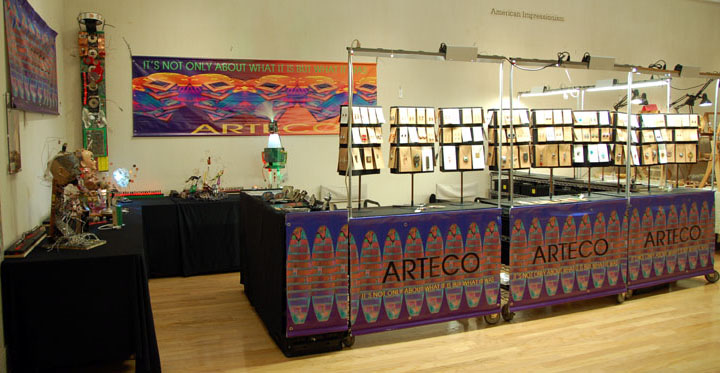 Welcome to ARTECO! Our recycled jewelry is made from high tech materials -- computers, electronics, industrial, aerospace and military. It is the eclectic fusion of art and technology. Technomontages include sculptures, jewelry, lamps, bowls and commissioned works. All items are hand made by the artists. We are eco conscious and use repurposed materials -- our works are artfully recycled for the eco minded. Some items are forged and fused into a new age folk art. Some of our interactive art includes installations that show electronics from its beginning with tubes to its future with nano devices.
We would like to thank all of our customers. It has been a pleasure getting to know you over the years!
swebb@arteco.com