| | |
| --- | --- |
| | IT'S NOT ONLY ABOUT WHAT IT IS BUT WHAT IT WAS |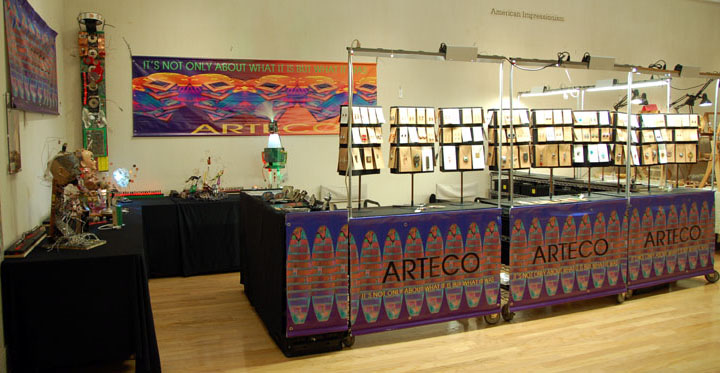 Welcome to ARTECO! Our recycled jewelry is made from high tech materials -- computers, electronics, industrial, aerospace and military. It is the eclectic fusion of art and technology. Technomontages include sculptures, jewelry, lamps, bowls and commissioned works. All items are hand made by the artists. We are eco conscious and use repurposed materials -- our works are artfully recycled for the eco minded. Some items are forged and fused into a new age folk art. Soon our interactive art will include installations that show electronics from its beginning with tubes to its future with nano devices.
See our jewelry in the eco Go Green edition of the 2008-2009, 2009-2010 and the 2010-2011 Philadelphia Eagles Cheerleaders calendar. Visit Eco-Chick, a forward thinking eco minded website, where you can read an article about our jewelry. Read our interview on WFMJ, 21 News, Youngstown, OH.
Come see our friend Jen at her new shop -- Gifted at Applegate
We just dropped off some jewelry for her. Enjoy shopping in Sharon, PA!
Our jewelry is also available in the Fine Art Sales Gallery at
The Butler Institute of American Art
Fine Art Sales Gallery
524 Wick Ave.
Youngstown, OH